ACCEPTED DENTAL PLANS
**WE ACCEPT MOST PPO INSURANCE**
Aetna
Ameritas
Anthem Blue Cross Blue Shield
Blue Cross Blue Shield
Cigna
GEHA
Delta Dental
Dental Benefits Providers
Guardian
Humana
MetLife
Operating Engineers
ILWU Long Shoreman
Principal PPO
United Concordia
Can't find your plan?
We may be able to accept your insurance. Give us a call.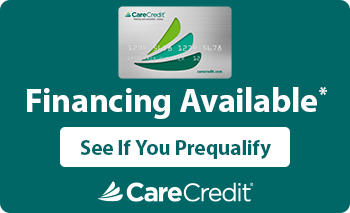 CareCredit
The CareCredit credit card is an alternative to consumer credit cards, cash, or checks. With a CareCredit card you can make convenient monthly payments instead of a lump sum prior to treatment. CareCredit helps make it easier for cardholders to pay for the care they need.
Sunbit
To help you Smile Now and Pay-over-time, we now offer access to flexible payment plans for your dental needs. Check out your financing options today.
Dr. Chan did an excellent job. He disinfected my gums first. He was gentle and personable. He warned me about the procedure step by step. Very professional and engaging. Appreciated his bedside manner". Thank you.
Sheila Gibbons (BiGS)
2023-03-02
I hate going to the dentist but Dr. Adli, has made it an amazing experience. We will always continue coming here..
Great and friendly service! All the dental work I've had done has been fast and painless. Definitely recommend
Nancy Arredondo
2023-02-02
Great facility! Super clean, friendly staff, very positive energy. They attended me super quick. :)
Great Dental office and the staff is great. My new dentist is in long beach.
amazing my sister woke up fully alarm :)
Christian Gomez
2022-12-31
Excelente servicio. Una buena experiencia con la Dr. Adli. Excelente servicio ⭐️⭐️⭐️⭐️⭐️
I've been working with Dr. Adli and her Team for years and my smile gets brighter every time. I appreciate the good vibes and talented work of the whole team here.
Good dentist first time very knowledgeable on what she does feel like my son is in good hands
Super nice and patient dentist, explains everything very well and worked with me to create a plan to work with me to take care of my teeth.
Best dentistry I've been to. The entire staff is friendly and Connie is really good at her work. Great service. Highly recommend.
Dr. Adli and her team are exemplary, our family has been seeing her for 14 years. She takes excellent care of our teeth and her staff are very y nice and professional.
Dr. Aldi's office is the 5th dental office I've gone too in my life(where I've had some sort of dental work done). The one I had prior was rough and it's the one i use to afford when I was going through the motions of jobs. With my current insurance, I'm so happy i found this place. They are so diligent and pay attention to detail. In the past, I've hardly had to pay co pays and what not and the dental work was basic or sub Par. Here, i know what I'm paying for when I do need serious work done. I've been coming here for 2 years and have been so happy and less anxious when I come to the dentist. Thank you Dr. Adli, connie, brenda and Sarah. Y'all have really helped me understand my dental care plans.
This is the best dentist office in SoCal. All of the staff are super friendly. Dr. Adli is very skilled & does great dental work. Connie does the best cleanings - she works very efficiently around nervous patients like myself!
I love this dentist. Professional. Honest. High-quality care. I highly recommend this dentist.
Great service. Was treated very nice and with care. They got me in asap. Love it here so far. Dr. Camille is very professional and super nice.
Our whole family loves dr adli. Have been going for years and she's the best! Great staff as wel.
Mh children have been going here for years! Awesome staff. Kind and considerate. Dentist is great, knowledgeable and kind. The office is clean and presentable too!
Been coming here a couple of years and am quite pleased with the level of care. I like that there are windows in the cleaning rooms too. Would recommend.
Gentle hands and excellent service. Very nice staff and no wait times. Always feeling clean afterwards.